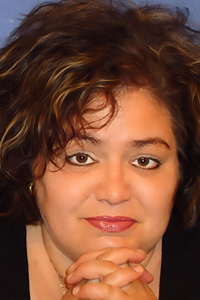 Riana Mouton welcomes you to her website
I was born in Pretoria and grew up in a solid Afrikaans urban home. I was the youngest of four, and my sisters and brother instilled in me the world of drama and music... they all loved the arts.
My parental home would be a solid rock upon which my life as a child would be moulded. We would frequently tour Europe as a family; accordingly I would learn to spread my wings.
At age 11 I discovered the magic of writing stories. I discovered the power of the pen. My Afrikaans language teacher, Hettie Myburgh, saw talent and encouraged me to write. She sculpted and cultivated and secured entry for me at an extra-curricular school for gifted children. There I would be initiated into the secrets of the writing craft.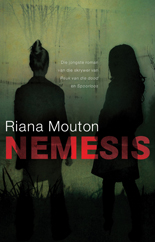 When yet another body is found with a note that simply reads Ít is finished', Ben Hugo of the South African Police knows there's a serial murderer on the loose. Or could it be a mob bent on revenge? It does not seem as though there's only one perpetrator.
Gradually it surfaces that these victims were all involved in one of the worst excesses: paedophilia. Secretly Hugo is of the opinion, as are many others, that paedophiles deserve the kind of death that befell these mutilated corpses.
But he is also a police officer charged with finding those who take the law in their own hands, and this is what he resolves to do... until this festering social boil affects Hugo's private life, and he is forced to rethink the morals of rule of law versus vigilantism.


'There's an exciting new Afrikaans writer on the radar. And Riana Mouton can comfortably compete with the best whodunit writers in the world... and she has just started
lse Salzwedel
'The smell of death has created the impression that Mouton, with her publisher's expert help, may yet become one of the top writers of thrillers in Afrikaans.
B Roux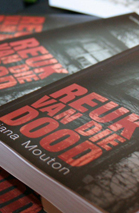 Someone is abducting and murdering young women in Mafikeng. A common thread is soon established between these murders: each victim loses a finger. A serial killer's trophies. Die murders are ominous, because the victims are tortured and killed in anger. It's the worst kind of murderer there is, because he is intelligent and he enjoys the cat-and-mouse game.
This suspect needs to be stopped, and stopped quickly.
Junior Scheepers is the lead investigator, but he has his own problems.